This website will be updated weekly. We will send a remind text when the website is updated. See how to sign up below.

Remind-get text messages about AIG
Here is the link for how to sign up for Remind
remind.com/join/92c49k


3rd Grade Students and Parents-Served by Linda Cousins
​
I will be serving 3rd grade students on Wednesdays.
​
Please email me with any questions at lcousins@wcpss.net

Let's have a great year!!!



K, 1, 2, 4th and 5th grade Students and Parents-Served by Elizabeth Hartel

We are working on schedules and will post the official schedule soon.

Homework will not be assigned. The students will only have homework if they do not use their class time wisely and complete AIG work in class.

I will post all new information on the AIG Updates page.

Please email me anytime with any questions or concerns. ehartel@wcpss.net

Let's have a great year!!!

Elizabeth Hartel
General Gifted Information
Did you know that Albert Einstein was 4 years old before he spoke a word, and 7 before he could read. Can you believe that Winston Churchill failed the 6th grade. Needless to say that not all gifted children do well in school or even appear gifted. Do you think your child might be gifted?
The following is a list of some characteristics of gifted children.
Gifted children often:
Show creativity
Have an extensive vocabulary
Have a unique way of solving problems
Apply what they've learned to new situations
Have an exceptional memory
Are artistic, musical, or dramatic, with a well-developed imagination
Work independently, take initiative, persevere at challenging tasks
Have a sense of wit and humor often more "adult" humor

Powered by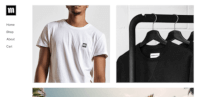 Create your own unique website with customizable templates.